FREE SHIPPING on all orders over $25
D2R Bulb - Factory HID Xenon Series
AVAILABILITY: IN STOCK
Ships within 24 hours
Made specifically for OEM applications, our D2R replacement HID bulbs provide more color options than the standard factory bulb.
These D2R Xenon bulbs are a plug-and-play replacement and will fit directly into your factory headlight without any modification. Designed to work with factory headlight housings.
Available as a single bulb, or purchase as a set of two bulbs and save!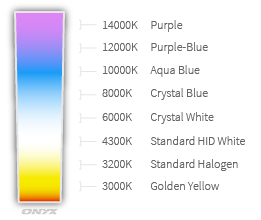 Operating Wattage: 35w
Colors: 3000k, 4300k, 6000k, 8000k, 10000k, 12000k, 14000k
100% plug and play (with any HID ballast)
Light Output (max): ~3000 Lumens
Lifetime: 3,000+ hours
Warranty: 1 year
Cross Reference: D2C, D2R, 53500, 53510, 53550, 66040, 66050, 66240, 66250, 85122, 85123, 85126, DL35
Osram: 66050, 66250, 66250CBI
Philips: 85126, 85126+, 85126WX, 85126XV, 85126UB, 85126CX
GE: 53510, 090626-00492 Hella:78404, 8GS007001-121
Nissan: 262979B90A